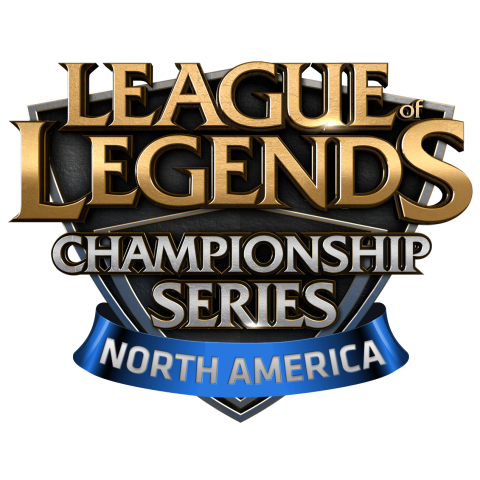 Nakon 10 nedelja grčevite borbe i 18 duela koje je svaka ekipa NA LCS-a odigrala, napokon znamo ko ima kakve ciljeve u narednom periodu!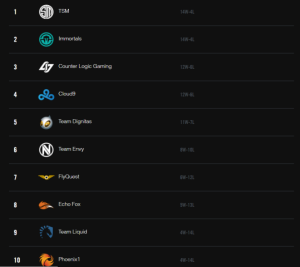 Dve najslabije plasirane ekipe (
Phoenix1 i
Team Liquid)  boriće se za opstanak u eliti, dok su ekipe
FlyQuest i
Echo Fox zauzele 7. i 8. poziciju, respektivno. To im garantuje opstanak u ligi, ali ništa više od toga.
Daleko najzanimljiviji deo svakako jeste playoff, u kome se nalazi prvih 6 timova i to na takav način da su prvoplasirana (
Team Solo Mid) i drugoplasirana (
Immortals) ekipa povlašćene i direktno prolaze u polufinale, dok će se preostale četiri ekipe međusobno boriti za preostala dva mesta. Trećeplasirani tim (
Counter Logic Gaming) će igrati protiv šestoplasiranog (
Team Envy), dok će u drugom četvrtfinalu snage odmeriti 4. (
Cloud9) i 5.(
Team Dignitas) ekipa.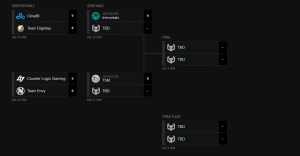 Još jedna veoma interesantna stvar jeste činjenica da je
TSM zbog prvog mesta duplo povlašćen i da se oni u polufinalu sastaju sa najniže rangiranom ekipom koja do polufinala dođe. Drugim rečima, ukoliko
CLG očekivano triumfuje protiv
NV,
TSM čeka boljeg iz drugog duela, što nam potencijalno donosi reprizu Spring Splita i veliki spektakl već u samom polufinalu ! Ako, pak,
NV iznenadi i uspe da pobedi, oni će postati prepreka na putu ekipe
TSM da se domognu još jednog trofeja.