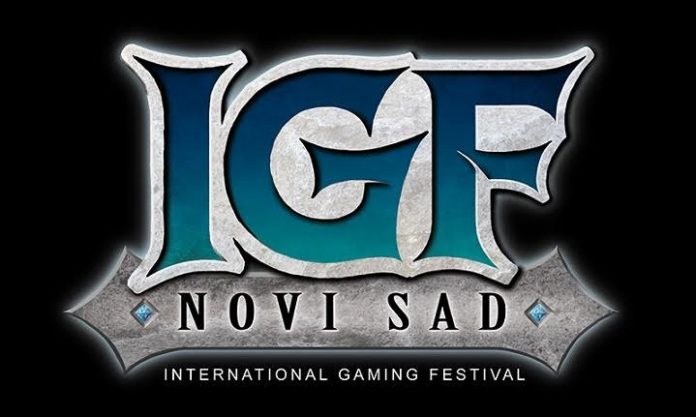 Nezaboravno gejming iskustvo očekuje vas u Novom Sadu 9-10. jula 2016. u Velikoj dvorani SPC Vojvodina (SPENS). Po prvi put u Novom Sadu, održaće se međunarodni festival igara ovih razmera (International Gaming Festival – IGF) koji će okupiti igrače iz celog sveta.
Glavni događaji festivala biće turniri u četiri kompjuterske igre (Dota 2, Counter Strike, League of Legends i Hearthstone), kartičnoj igri Magic The Gathering i igri na konzoli PES. Pored toga, održaće se i mnoga manja takmičenja u stonim igrama poput X-wing i Warhammer, kao i razne igre na konzolama PS4 i Xbox.
Osim takmičarskog dela gde će zaigrati najpoznatiji svetski i domaći igrači, održaće se i festivalski deo, gde će biti predstavljena svaka igra, uključujući prezentacije najmodernije kompjuterske opreme, kao i još mnogo mini događaja. Ceo Festival, kao i svi veći turniri, biće uživo prenošeni, tako da će IGF moći da prate ljudi širom sveta.
Za učesnike i posetioce Festivala biće obezbeđeni hrana i piće, kao i smeštaj za goste koji nisu iz Novog Sada. Svi su dobrodošli da se oprobaju u nekoj od preko 200 igara, i učestvuju u najvećem okupljanju ovakvog tipa u regionu.
Ekipa GamePub-a će se takmičiti u Grupi D:
 GamePub

 Mischievous

 Bicine

 ZeroG
Sve grupe kao i satnicu možete videti na sledećem linku:
Grupe i Satnica