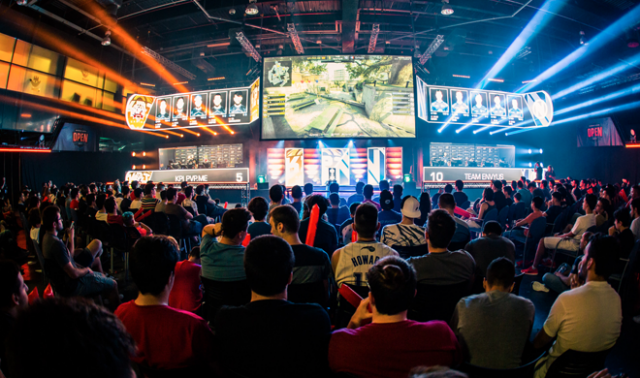 DreamHack Atlanta će biti prvi prekookeanski turnir na kome će nasi igraci učestvovati u većem broju od "1". Posle uspešnih kvalifikacija

Binary Dragons-a na turniru ce ucestvovati i
Renegades u kome igra nas 

Nemanja "nexa" Isaković.
Posle svih kvalifikacija i pozivnica koje su poslate poznatim timovima DreamHack je objavio grupe kao i raspored igranja.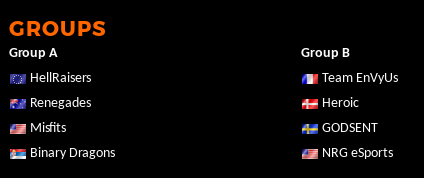 U grupi A će se naći i 

Binary Dragons i 
Renegades što znači da će naši momci ukrstiti koplja pre ili kasnije. Nadamo se da će to biti Winners Match jer bi to značilo da barem jedna ekipa prolazi sigurno dalje.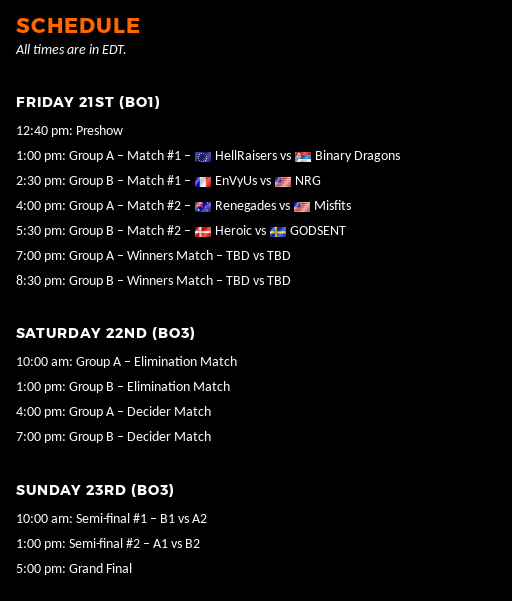 Ovim putem želimo puno sreće za sve naše igrače koji učestvuju na turniru.