Making money from playing video games is up there as one of the best ways to earn extra cash in your spare time.
Our ideas range from quick ways to make an income from home, to full-time career options. And you don't necessarily need to be a pro gamer to earn money, either (although if you are, some of these tips will apply to you!).
Whatever you're looking for, you're sure to find a money-making idea that suits you.
1. Become a Twitch streamer
Twitch is a video-streaming site that's heavily focused on video games.
As a Twitch streamer, there's the potential for you to make money by filming yourself playing games.
This won't be for everyone. But, if it appeals to you, it can be a good way to make some extra money in your spare time.
To gain subscribers, you'll need to regularly post fresh and engaging content. If the videos just feature you sitting in silence in front of a video game, this is unlikely to keep a viewer's attention – let alone encourage them to pay to watch your streams.
If you're keen to give it a go, there are loads of ways to make money on the platform. A few examples are receiving bits (Twitch's virtual currency), joining the Twitch Affiliate and Partner programmes and doing affiliate marketing.
The amount streamers earn varies. Although it's possible to get rich if you become one of the leading Twitch creators, not everyone will make huge amounts of money from their streams.
2. Work as a video games tutor
Keen to share your video games expertise with others (and get paid for it)? You could work as a gaming tutor.
As tutoring is flexible work, it should fit easily around your uni timetable.
A good way to get started is by advertising on sites like Fiverr and Superprof. Check out each site to get an idea of how much other gaming tutors charge, and which types of games they specialise in.
When deciding on the games to focus on teaching, think about which ones tend to be played in major competitions. This could help you stand out to aspiring pro gamers.
3. Work as a games tester
Getting paid to play games for a living sounds like a dream. But, for those who work as games testers, this is actually their reality.
When companies develop games, they hire games testers for quality assurance. This job can involve playing games to assess them for things like usability and functionality, and to find bugs that need to be fixed.
You could be testing games on a range of platforms, such as on a games console, mobile, tablet or desktop. And, after testing the games, you'd likely need to present your findings in a report.
To find games testing jobs, it will help if you have a degree in a relevant subject, such as games programming.
Games testing is often a full-time role. However, it's also possible to do it on a freelance basis via sites like Fiverr.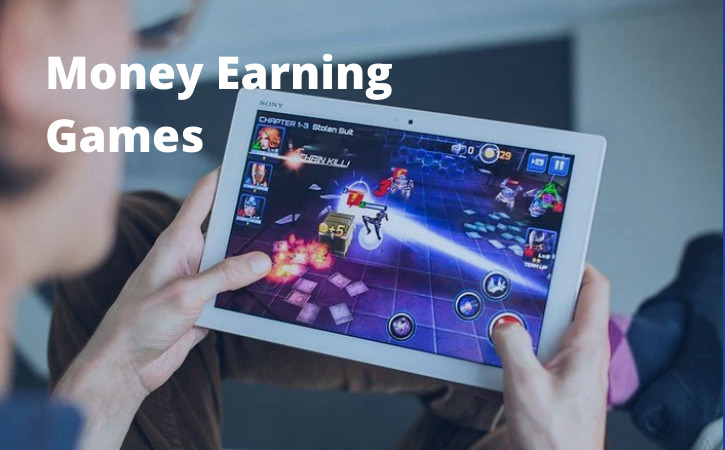 4. Play games to earn money on Swagbucks
Swagbucks is a website and app that lets you make money from playing games, answering paid surveys, watching videos and more.
The more tasks you complete on there, the more SB points you earn. These points can then be redeemed as free gift cards or PayPal money. We explain more about how it works in our Swagbucks review.
There's a wide range of games to choose from.
As we mentioned earlier, we'd advise against playing games that require you to spend money for the chance to win rewards, such as casino or bingo games. However, there are games on Swagbucks that you don't need to pay anything to play.
Check the conditions of how to win SB before playing each game. You might find you need to download a game, reach a certain level and/or have a set timeframe for progressing through the game.
There are some free online games that you don't need to download, but it's worth noting that you might not necessarily receive SB every time you play them.
5. Write video game reviews for money
Working as a video games journalist is a brilliant way to combine skills in gaming and writing.
It's possible to make money as a gaming journalist both on a freelance basis and full-time.
But, it's unfortunately not always easy to earn money from writing reviews – especially when you're first starting out.
It's a good idea to start a video games blog. Here, you can review your favourite games and share your thoughts on the latest industry news and events. Then, once you've gained a readership, you can monetise the blog.
Having a blog will help if you're pitching article ideas to magazines and newspapers, or applying for journalism jobs. It will show your capabilities as a writer, as well as your genuine interest in gaming.