Season Five Reloaded of Modern Warfare 2 and Warzone is just around the corner, adding new content like weapons, maps, and more to Call of Duty ahead of another season later next month.
The Season Five Reloaded update will launch on Aug. 30, Activision confirmed today, just two days away from its confirmation and announcement, so players don't need to wait very long at all to hop back into CoD.
The highlights of Season Five Reloaded include three new weapons. There's a new SMG called the Lachmann Shroud, a new pistol called the 9mm Daemon, and a pickaxe melee weapon. All of the new weapons can be found in a new, limited-time battle pass sector.
Normally, new weapons in the midseason come with a challenge. This time, players only need to finish the associated battle pass sector to unlock all three.
A new map is coming to MW2, called DRC Zone 1, and it takes place in DMZ's Building 21.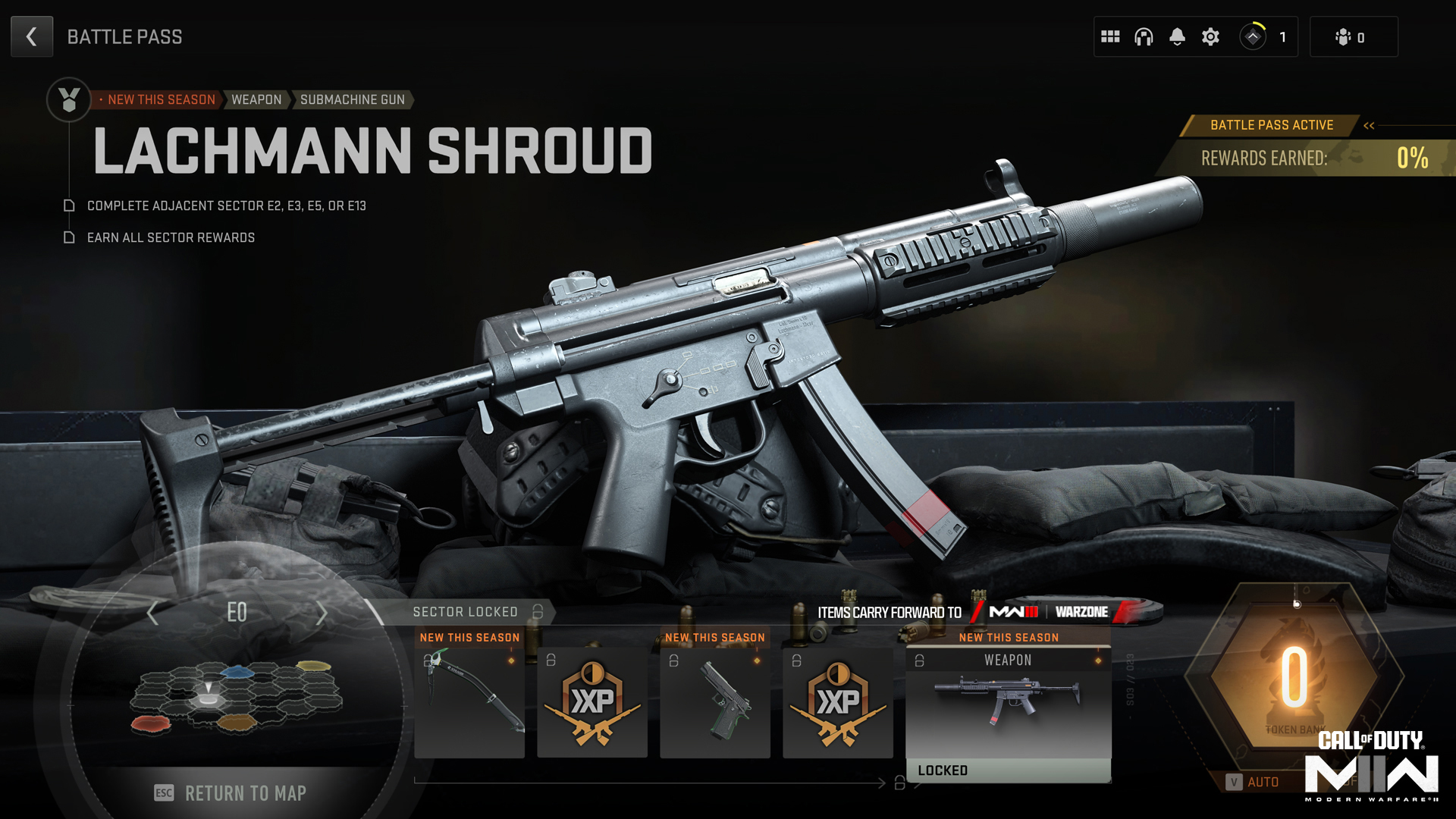 "Focused on fast-paced combat and designed with several shortcuts and flanking routes, DRC Zone 1 is built for frenetic action," Activision said. "From destroying the center's displays of the DRC's triumphs to weaving through the laboratories and employee-only rooms, a well-rounded squad that communicates often and coordinates movements — just like in Building 21 — will have the best chance for success regardless of the mode."
Special guest operator bundles for 21 Savage and Lara Croft will go live alongside the update, offering new operators featuring the rapper and gaming icon, along with weapon blueprints and more customization options.
There's also a new weapon camo challenge, which will unlock an all-new camo for every weapon within an archetype when completing the challenge. For example, 250 operator kills with an AR will unlock the new camo for all ARs. There's even a new vehicle camo challenge that functions the same way.
Warzone is also being refreshed with a new map for Resurgence, the return of Armored Royale mode, and new missions and tasks in DMZ, so there's plenty to look forward to for players no matter which CoD mode is their favorite.