It could be the best International ever based on how many cracking games and the number of surprises, and it came to its crescendo just now when Wings became The International 6 champions.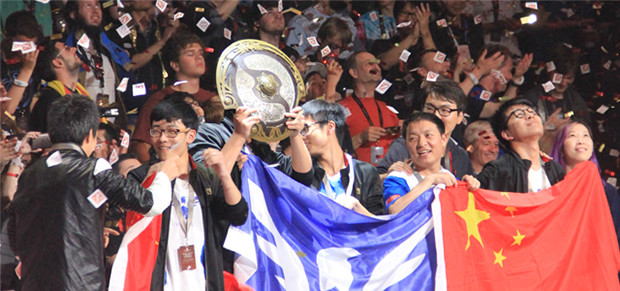 Wings are your International 6 champions
Digital Chaos and Wings was the finale of The International 6, and there were no two teams more befitting of their spot. Digital Chaos went on a rampage through the lower-bracket eliminating a total of 5 teams from TI6, including the former champions Evil Geniuses in the LB Finals.
Wings on the other hand, started slow on day 1 of the group stages, but then gathered momentum much like Digital Chaos, qualifying for the upper-bracket and remaining undefeated in the playoffs all the way to the Grand Final. Both were known for creative drafting, both were on a roll when they finally clashed in a battle for the $9 million first-place prize.
Best crowd ❤️ #ROGTI6 pic.twitter.com/fMFh4f6Mct

— joinDOTA (@joinDOTA) August 14, 2016
With the TI6 a wrap here are the final standings of the top 16 teams. The winners of TI6 receive over $9 million, whilst second place is over $3 million. It is the third year in a row Evil Geniuses have placed top 3 and the prize money for their bronze medal at TI6 is over $2 million, which will make their mid player SumaiL a teenage millionaire.
1st:
Wings Gaming- $9,119,210
2nd:
Digital Chaos – $3,419,704
3rd:
Evil Geniuses – $2,176,175
4th:
Fnatic – $1,450,783
5th-6th:
EHOME – $932,646
5th-6th:
MVP Phoenix – $932,646
7th-8th:
TNC Pro Team – $518,137
7th-8th:
Team Liquid – $518,137
9th-12th:
Newbee – $310,882
9th-12th:
LGD-Gaming – $310,882
9th-12th:
The Alliance – $310,882
9th-12th:
OG – $310,882
13-16th:
Vici Gaming Reborn – $103,627
13-16th:
Escape Gaming – $103,627
13-16th:
Team Secret – $103,627
13-16th:
Natus Vincere – $103,627