Company that created Fortnite – Epic Games – announced that they will invest a hundred million dollars into competitive esport prize money for just a single year! Prize money will be divided into multiple events which are currently unknown in number or size.
More information will be announced soon – as stated on their website.
Statistic of most viewed game in April 2018 on Twitch.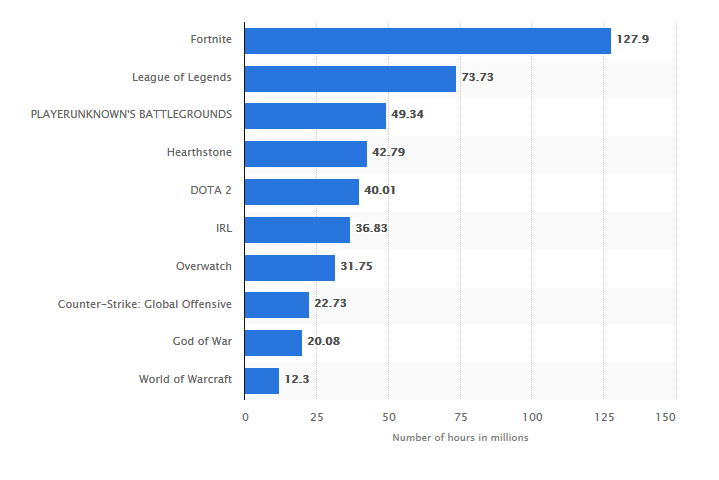 This will be second Battle Royal game involved in esports competitive scene after PUBG started creating events last year.
Prize pool of that kind is rarely seen so it will be interesting to see how big Fortnite can grow, since it's already the most played game on Twitch and far more popular than it's competitor PUBG.