The FIFA World Cup mode has arrived in FUT FIFA 23, and fans won't have to wait long to experience the competition on the virtual platform.
EA Sports has already teased what's to come with a Deep Dive teaser previewing all of the upcoming stuff. Since then, gamers have been waiting to see all of the action and material. This will be the first time since FIFA 18 that the yearly release will include World Cup-themed content.
---
And its ON! If you haven't see already, check new release.
FIFA 23 gamers will be able to win the mega event with a nation of their choice thanks to the FUT World Cup option.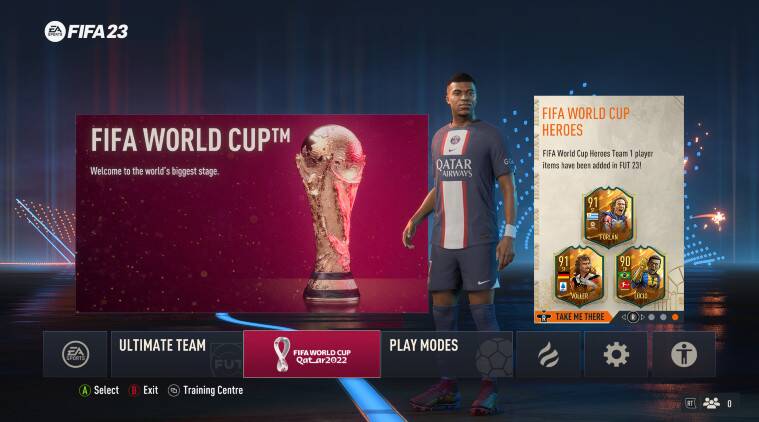 As part of the new content, FIFA 23 gamers will witness a unique FUT World Cup mode and changes to the Ultimate Team.
The FUT World Cup mode is available for free on all platforms from November 9. The free DLC will be accessible following an update, and users can enjoy it straight away.
The mode is available for free on Xbox Series X/S, PlayStation 5, PC, Xbox One, and PlayStation 4.
*Check new features here