There is a lot going on with Xbox and Activision's acquisition over the last few months, with some countries putting up barriers to the deal going through. However, in a new document shared by Microsoft to the Competition and Markets Authority (CMA) in the UK, it seems that Microsoft has confirmed that certain timed PS5 exclusives may not be coming to the Xbox at all.
These PS5 exclusives may not come to Xbox at all
In a new document shared by Microsoft to the CMA, it seems to confirm the previous doubts that fans had about certain titles, and how it can also effect future titles from the same publisher and others to coming on the Xbox consoles, now and possibly in the future.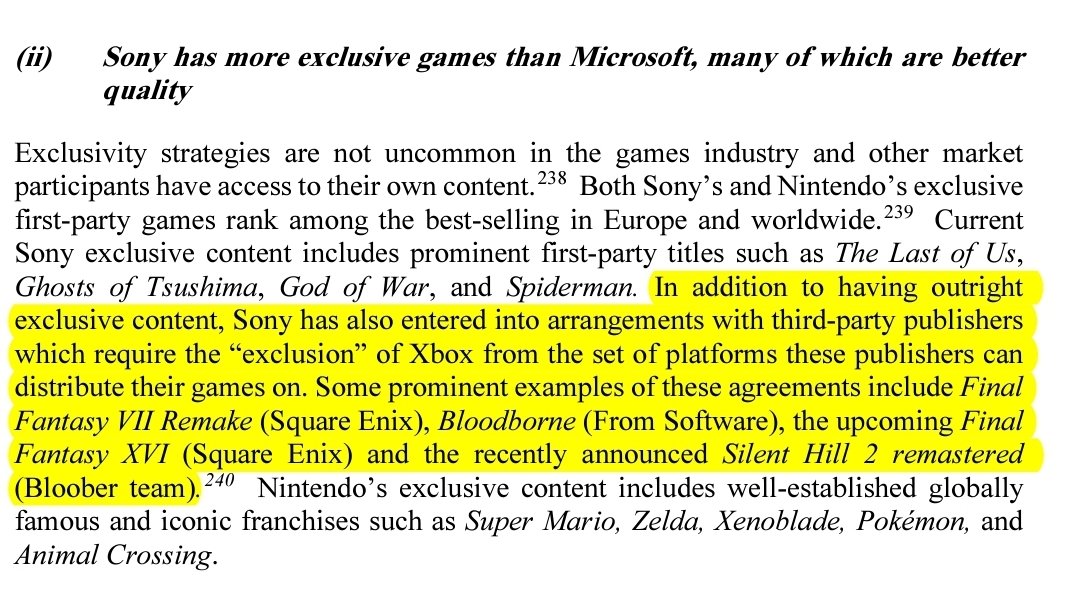 In the image, it is stated that the following titles have an "Xbox exclusion" agreement between Sony and the publisher, meaning the potential of an Xbox port for these titles is near impossible.
Final Fantasy 7 Remake
Bloodborne
Final Fantasy XVI
Silent Hill 2 Remastered
What's interesting here is that the timed exclusivity of Final Fantasy 7 Remake has lapsed long ago, but so far we have only seen a PC version of the title, with no Xbox One or Series version in sight. This is a deal the company struck with Square Enix, the publisher of the title.
In addition, Bloodborne, which is a Sony-owned IP, will also never see a release on Xbox, but this is primarily because Sony owns the IP, similar to Death Stranding. So this was already a given.
However, the most curious case here is of Final Fantasy XVI and Silent Hill 2 Remastered. Final Fantasy is yet again published by Square Enix, and Silent Hill 2 is currently announced as a PS5 exclusive and will be published by Konami. The former is a 6-month timed exclusive, the timed exclusivity period on the latter is also not known yet.