Ballantine's Celebrates Dota 2's 10th Anniversary with Exclusive Whiskeys
In a groundbreaking partnership that signifies the increasing convergence of the gaming and spirits industries, Scotch whisky brand Ballantine's has joined forces with renowned game developer and publisher Valve to commemorate the 10th anniversary of the popular MOBA (Multiplayer Online Battle Arena) title, Dota 2. This collaboration brings a unique blend of gaming and fine spirits to fans in China.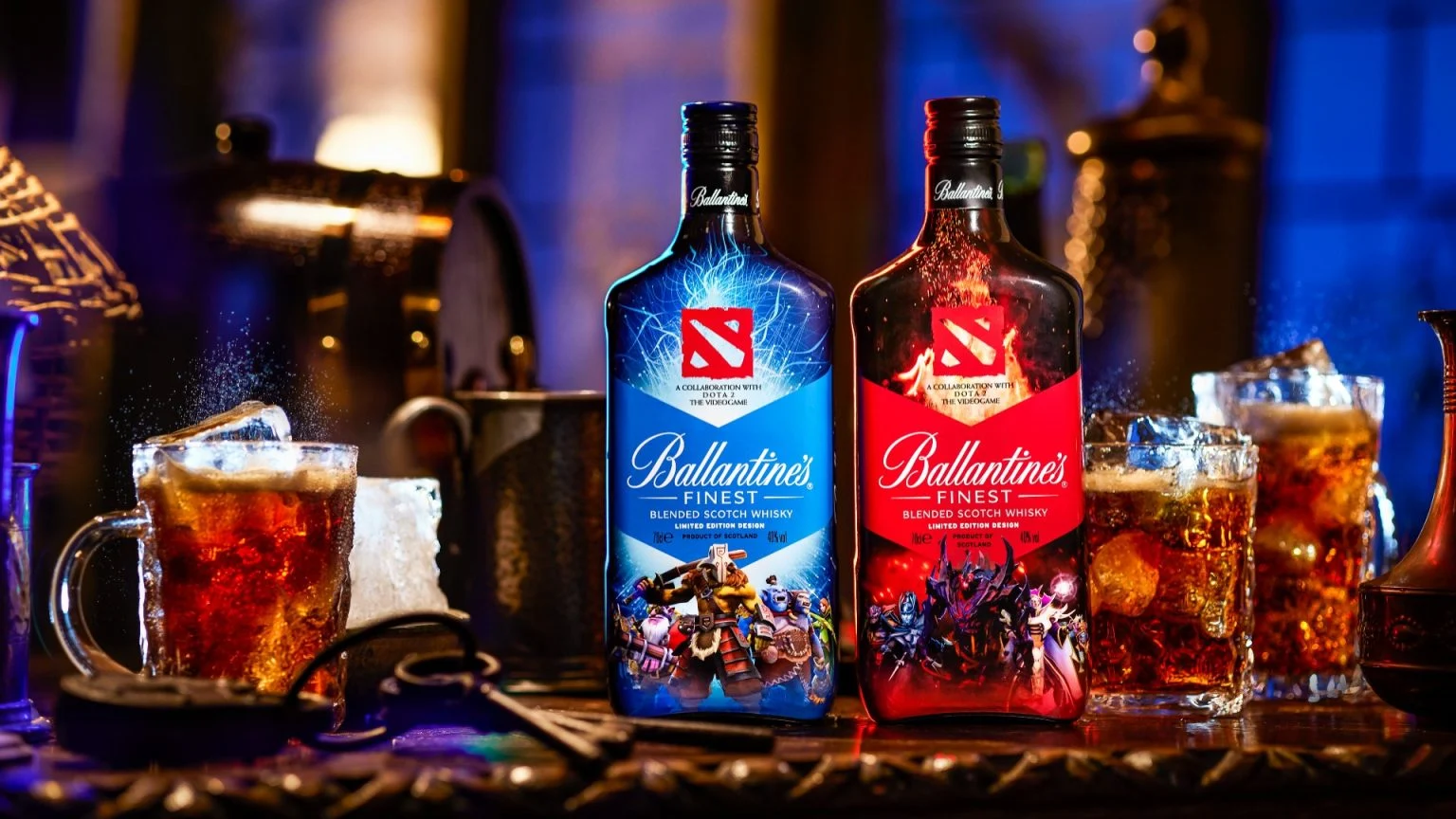 ---
Scotch whiskey brand Ballantine's has unveiled a range of Dota 2-themed whiskey bottles in collaboration with game developer and publisher Valve.
To celebrate the 10th anniversary of the MOBA title, Ballantine's will launch two limited-edition bottles featuring a variety of in-game characters in China.
In addition to releasing the bottles, Ballantine's and Dota 2 will release a short movie on the whiskey brand's website. According to a release, the film will feature a variety of Dota 2 characters embarking on a quest to obtain whiskey.
The new collaboration continues Ballantine's expansion in the gaming and esports industry. In October 2023, British esports organisation Tundra Esports partnered with the brand for The International 2023, which commenced earlier this month. In addition to partnering with organisations, Ballantine's joined forces with tournament organiser BLAST for the Paris Major, CS:GO's final Major.
Spirit and beer brands are the latest brands to increase their involvement in gaming and esports. Alongside Ballantine's, beer brand Heineken joined forces with Riot Games in March 2023 becoming the official beer partner of the VALORANT Champions Tour (VCT) Americas league. Moreover, G2 Esports secured a partnership with Jägermeister earlier this year.
Mathieu Deslandes, Global Marketing Director for Chivas Brothers, spoke on launching the bottles: "Dota 2 is a globally iconic game, with a particularly big influence within China's gaming community, so it was a no-brainer for us to work together during this historic year for the game.
"Esports is not just the future of entertainment, but the present, and this partnership is an exciting venture into the arena as part of our broader ambition to open up to new fans to celebrate moments that matter and connect fans both virtually and in real life."
Elsewhere, Dota 2 esports has undergone significant changes in recent months. In September 2023, Valve announced the discontinuation of the Dota 2 Pro Circuit following the conclusion of The International 2023 to provide third-party organisers to operate more tournaments.