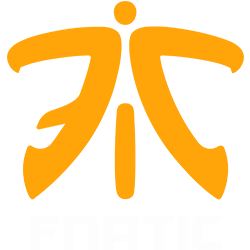 Second match of Day #2 is between Fnatic and Winstrike. Both teams lost their initial matches so this is very important match as winner will avoid "do or die" situation.
First Half:
Fnatic who was stomped on Inferno by Complexity started as T on Inferno against Winstrike who lost to Liquid on Day #1. It started well for Swedes as they took pistol round and following 3 after that before Winstrike managed to get on board for 4:1 score. Teams played in mini series of few rounds each to finish half at 7:8 in favor of Fnatic.
READ MORE: Complexity destroys Fnatic
Second Half:
Fnatic again was better with pistols as they've secured two more rounds after initial one for 11:7 score. Fnatic showed why they are powerhouse as they took complete control on their T side not allowing Winstrike to take a single CT round, ending the match 16:7.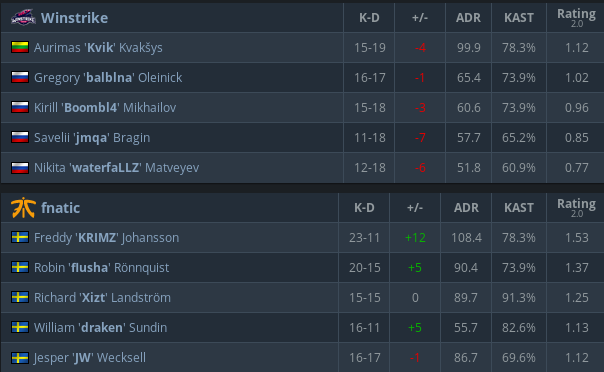 Fnatic is now 1:1 and Winstrike has deciding game on their hand as they fall to 0:2 group.