Bandai Namco announces a release date for Dragon Ball Xenoverse 2, alongside a brand-new trailer that shows off combat gameplay as well as the game's story mode.
Bandai Namco have proven that it's a good year to be a Dragon Ball fan, as the company announces that Dragon Ball Xenoverse 2 will be coming to Xbox One, PS4, and PC this fall.
The sequel to last year's online multiplayer title, Dragon Ball Xenoverse 2 will release October 25 for the consoles, before coming to PC on October 28. A new trailer that released alongside the announcement shows off many of Dragon Ball Z's villains as they come face to face with the player in the Time Patrol's efforts to set time back on track. The trailer also reveals a new Super Saiyan 3 form for the player character, something that was previously off-limits in Xenoverse.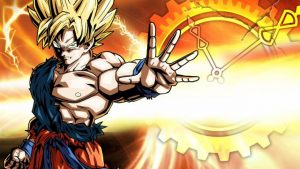 Bandai Namco also announced that the upcoming game will feature the works of Grammy-nominated DJ Steve Aoki, while also paying tribute to the man in a very special way. Not only will Aoki remix a range of classic Dragon Ball Z songs such as "Cha-La Head-Cha-La" and "We Gotta Power", the DJ will also be making an appearance in-game, as an interactive character in the game's hub. Aoki appeared very excited to be a part of the Xenoverse sequel, claiming he "jumped at the chance to contribute [his] talents and leave [his] personal impact on the series."
The game will contain a brand new city hub named Conton which is free to explore, alongside a multitude of new character customization options for the player's custom character. The story details are yet to be revealed but the previous "Fly Through Time" trailer, along with the footage above, seem to suggest that the player will be taking their unique fighter back through the history of the series, encountering Goku's father Bardock, as well as meeting Future Gohan from the dark future that Trunks first traveled back from in the Android Saga.
The game is also likely to feature a range of new characters, some of which might be making their first appearance after their introduction in the new Dragon Ball Super series, With a new series and a new Xenoverse, Dragon Ball fans are certainly being kept happy, though there may be even more coming in the future with a new RPG set to release later this year.
While Dragon Ball: Project Fusion has not yet been announced as coming to the West, a port is likely seeing as the latest DBZ 3DS game, Extreme Butoden, was eventually brought over seas from it's original Japanese release.
Dragon Ball Xenoverse 2 will release October 25 for Xbox One and PS4, with the PC version coming October 28.